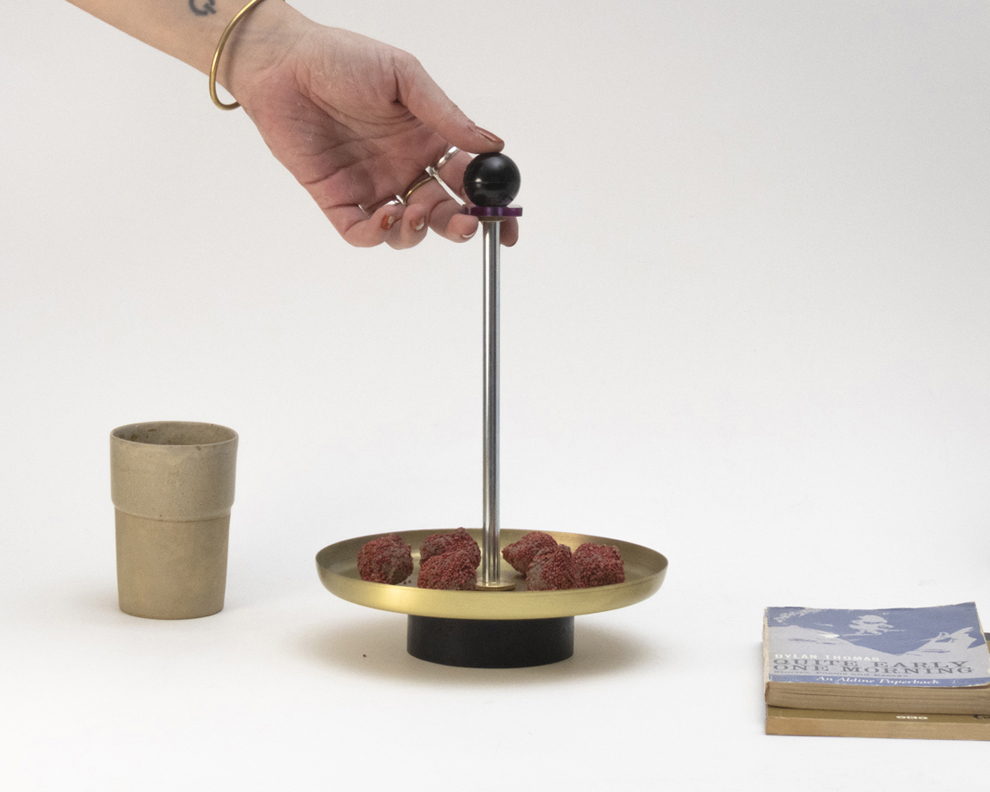 Mis-Shapes
low platter
with ball
Large service plate for: dried sage, dried figs, grapes, keys, almonds, cheese, cookies, coins & so on.
Dimensions: H11,5 × W17,5 x D14  centimeter
Materials: Brass, Rubber, Nickel coated steel, Bakalite
Mis-Shapes are parts that are brought  together to form containers for everyday things: incense, pens, grapes, keys, almonds, earrings, sweets, cotton balls, popcorn, chocolate, coins, spares and parts.
Rooted in materials, components & trades of making  vernacular to historical Karaköy neighbourhood, Mis-Shapes are made and assembled by hand in small scale workshops in the area. Materials and components with different perceived values  -such as acrylic offcuts, rubber parts and brass spinning- are brought together with solid brass fasteners; making the objects open to repair and repurpose.